I fell in love with hosting!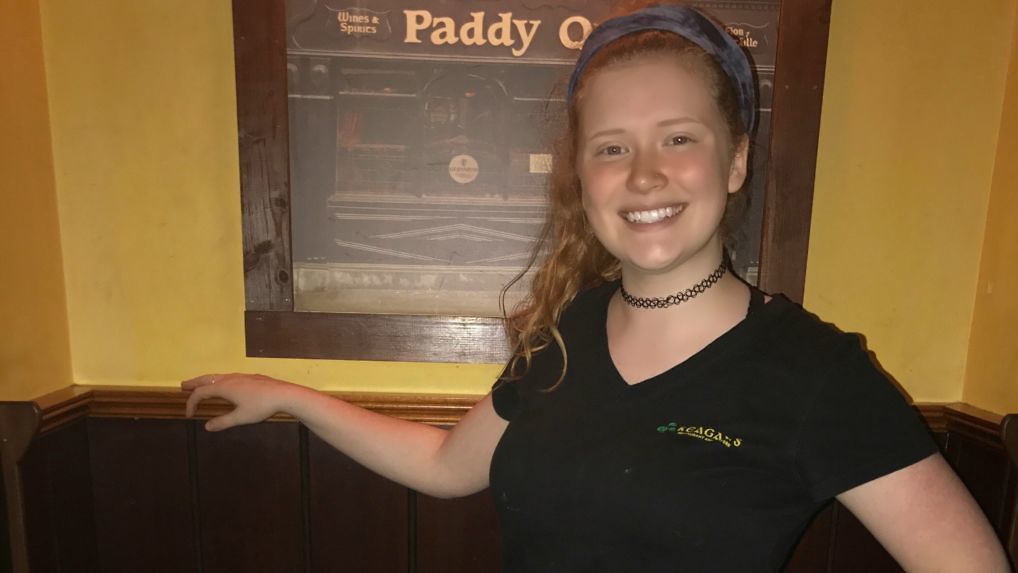 I was looking for a job to get me through college, so with no restaurant experience I took to the streets of Town Center, Virginia Beach. 
I had never even heard of Keagan's (but what better place for a redhead to work than an Irish Pub!)  Of course it wasn't the most beautiful experience at first learning the ropes, but once I got familiar with things, I realized that this warm Irish Pub was my family and where I belong.
When I was hired I had my heart set on serving tables, but I just fell in love with hosting.  I love greeting everyone with a warm welcome and smile.  I always get a chance to say hello to all the regulars and throw in a joke or two.  I currently am enjoying serving while excelling in my other job titles. I never turn down the opportunity to talk to anyone I come in contact with. 
The laid back atmosphere of the pub allows for fun, quick interactions and I would not trade joining this family for the world.
– Aleya Johnston