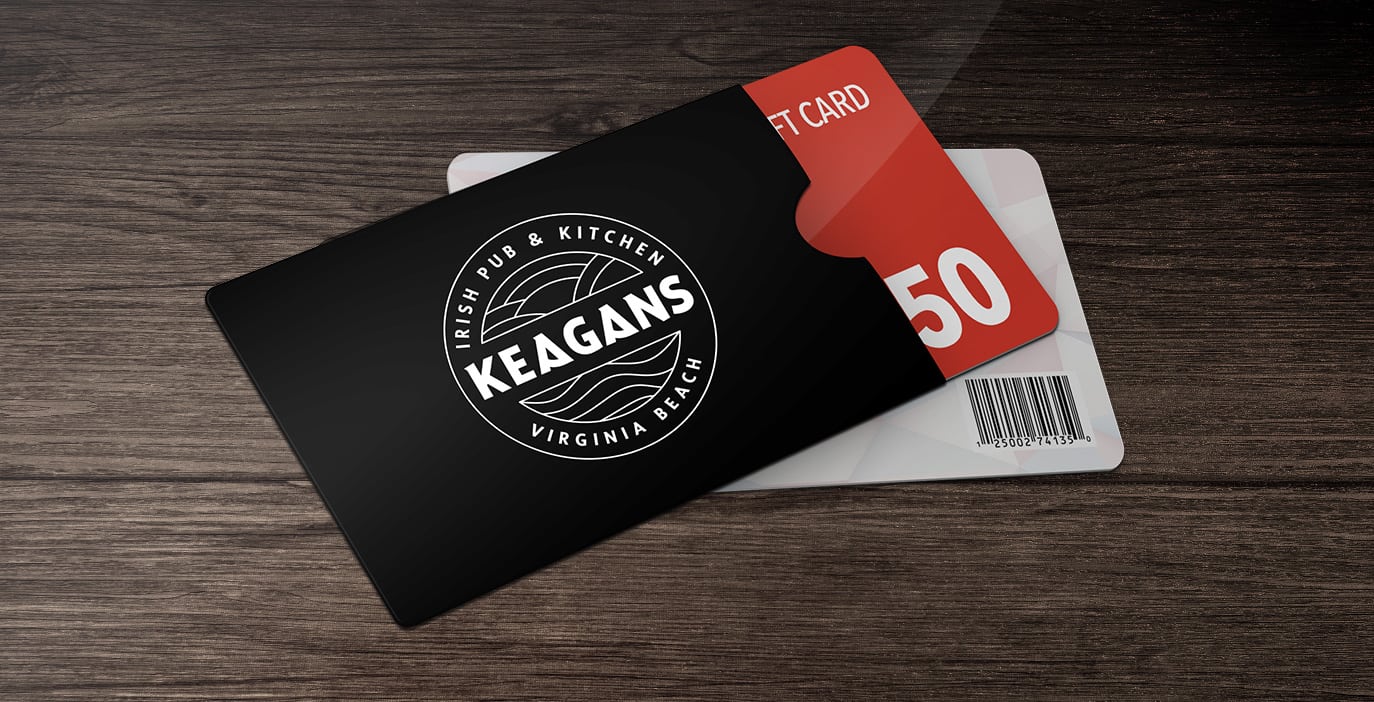 The gift that keeps on giving
In Irish slang, Gift means something that's excellent or really, really good. And what could be better than the gift of beer, great food and fun times. Could there be a better gift?
You can get a Keagan's gift card for any value over $10 and there's no expiry date or service charge!