McGregor vs Mayweather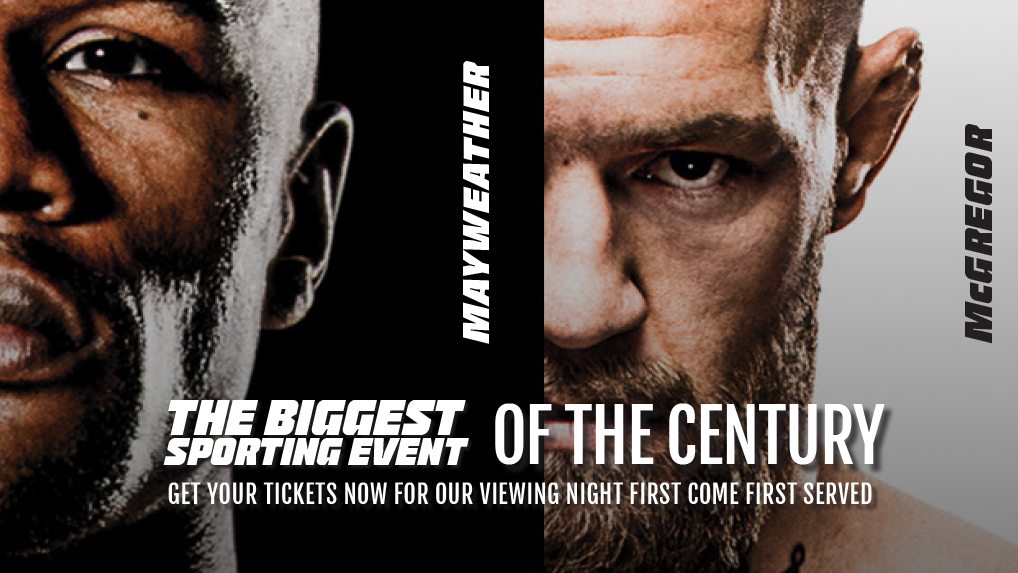 THE BIGGEST SPORTING EVENT OF THE CENTURY LIVE AT RÍ RÁ!
It's finally here, the most anticipated fight in history & you can catch all the action live at the pub on Sat, Aug 26th as Irish sensation Conor 'Notorious' McGregor faces Floyd 'Money' Mayweather!
Tickets for general admission are $20 plus taxes and are available to purchase from the link below. Get your ticket and secure your place for this Superfight Night! Places are limited.
CLICK HERE TO BUY YOUR TICKETS, LIMITED NUMBER FOR SALE
Join us for a fight night like no other!