Thanksgiving Buffet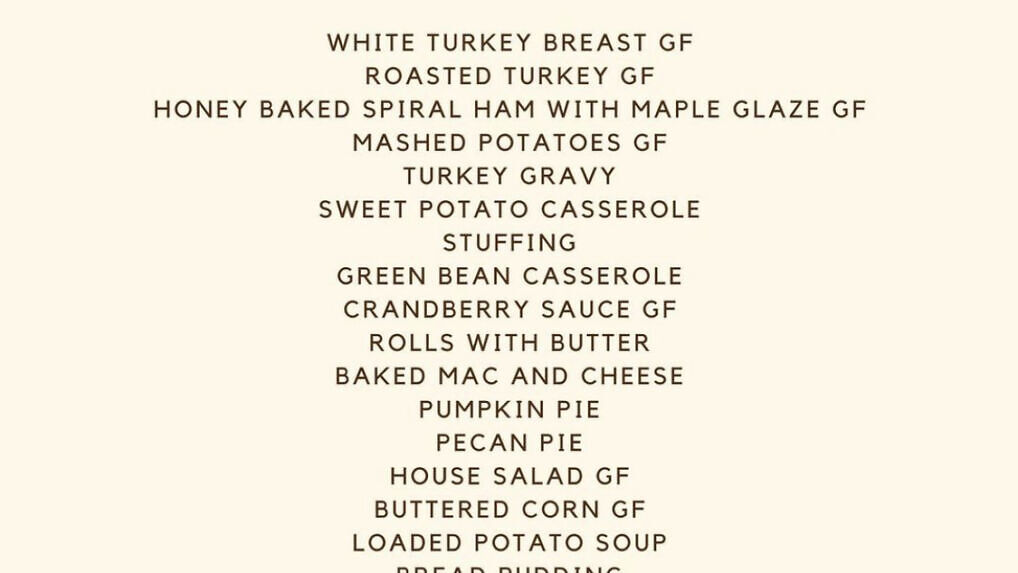 COME SPEND THANKSGIVING WITH US!
All you can eat buffet
$28 per Adult.
$12 per 10yrs old or younger
Ages 2 or younger eat free
We will have the food prepped in the back for safety & health reasons. You will be able to order from the menu continuously until you are finished.
We are offering a togo plate.
$28 togo Thanksgiving Plate
Ham or Turkey
5 items off the menu
Pumpkin or Pecan Pie
Any added items will cost an additional $2.99 each
You can call in advance or come in and order.
MENU