Devils Backbone Brewing Company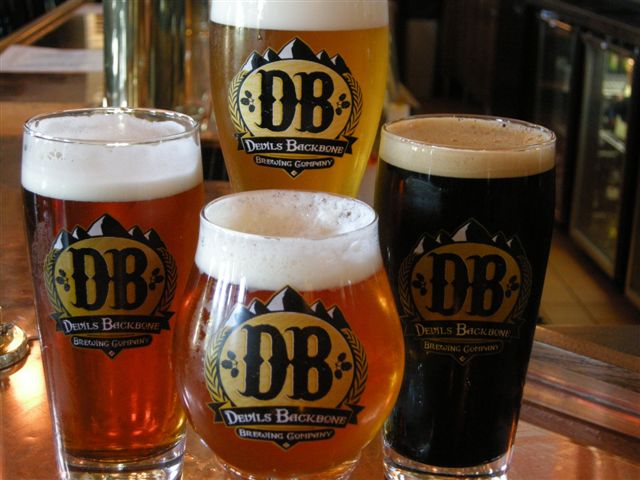 Apart from loving Devils Backbone we also liked their story and what they stand for!
Founders, Steve and Heidi Crandall were on a ski trip and were introduced to a German beer. This first real "craft" beer experience started a trend in the Crandall household, planting the seed that slowly grew into an idea, and then bloomed to become Devils Backbone Brewing Company. Opening its doors in 2008, developing a restaurant and brewery in remote central Virginia in the middle of a recession came with its own set of unique challenges but they persevered and began bottling their beer so people could experience it at home.
Devils Backbone Brewing Company's mission is to enrich the community by enhancing back porches, campfires, dinner tables, hiking summit, fishing boats, beach chairs, pig roasts, tailgates, crab feasts, ball games, ski lodges, strummin' sessions, and anywhere else you can find yourself enjoying life.
They have also won many awards including –
2014 Mid-size Brewing Co. & Brew Team
2013 Small Brewing Company & Small Brewing Co. Brewer
2012 Small Brewpub & Small Brewpub Brewer
2010 World Beer Cup Champion Brewery & Brewmaster Small Brewpub
So makesure to come down to the pub and try Devils Backbone, you won't be disappointed!