Love Life In Shreds?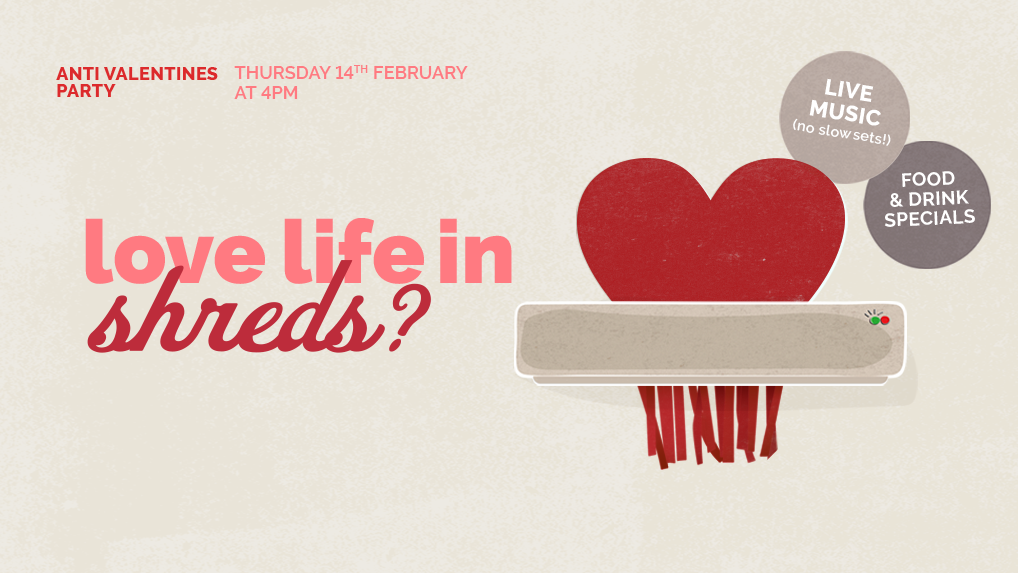 Then literally cut your ex out of your life for good!
Join us for our Anti-Valentine's Day celebrations on Thursday, February 14th from 4pm. Bring a picture or item of clothing, we'll shred it and celebrate your single-hood with a 20% discount off your food bill. We have live music with Grant Austin Taylor, awesome food specials like Drunken Ribeye and themed drink specials.
Our servers are even 'dressing to impress' – what's not to love?