O'CONNOR BREWING CO.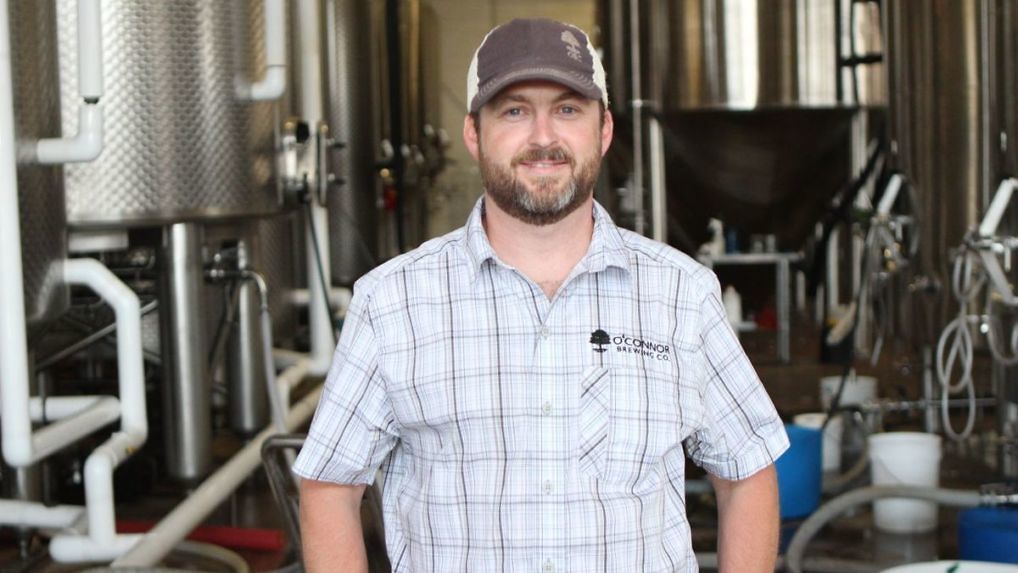 Meet Kevin O' Connor, the creator of O'Connor Brewing Co.
Like many craft beer pioneers, Kevin started brewing beer in college. He drank lots of craft beer during these early years, even writing his final thesis on how to start a brewery. Kevin spread his appreciation for craft beer everywhere he went. He taught his girlfriend this same appreciation through his many home brews, when visiting the Bier Garden in Portsmouth, and through his many trips to the bottle shops. She thought it was a nice hobby and didn't realize that it was his calling until she realized that he NEVER stopped talking about it.
After marrying in 2005, Penny encouraged Kevin to follow his bliss – but not before earning some experience. Kevin begged for a job at St. George Brewery and soon after was brewing and packaging craft beer – a smile never leaving his face. But after a year of working with St. George, Kevin wanted to learn more about the industry, and took a position with Specialty Beverage to learn as much about beer distribution as he could. Another year passed and he began writing his business plan in early 2009 while brewing recipes in his backyard.
O'Connor Brewing Co. is a mighty yet humble craft brewery located in an "industrial section" of Norfolk's Ghent neighborhood/district. His new brewery will open soon – a former furniture warehouse on 24th Street that is five blocks from the spot on 25th Street where he opened the brewery in March 2010. Both are in the industrial section between Ghent and Park Place