AN INVITATION TO TRY 2 VERY SPECIAL MENUS!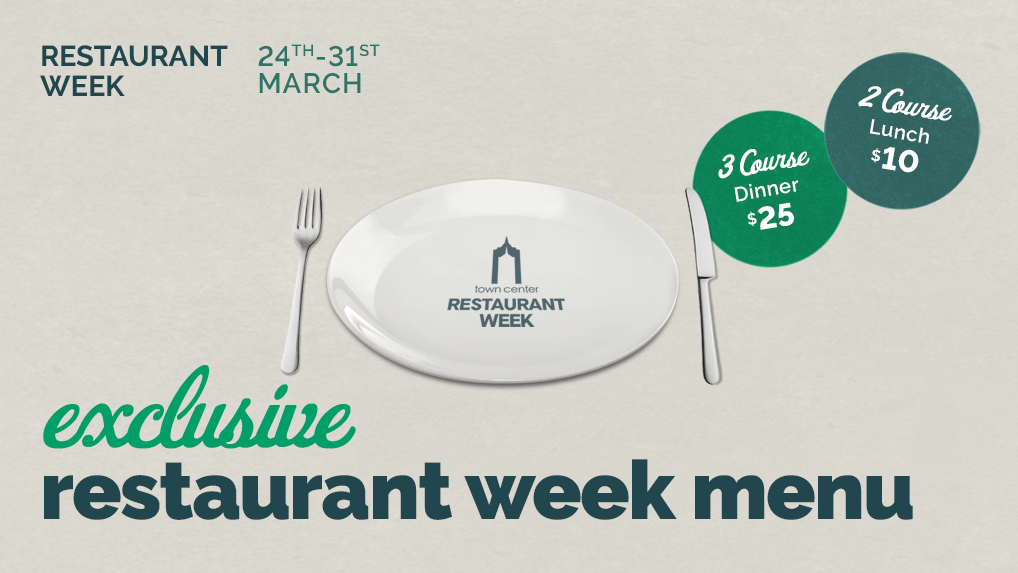 RESTAURANT WEEK IS HERE!
You are invited to join us during Restaurant Week for two very exciting and exclusive menus: a 3-course dinner and 2 course lunch, to celebrate our involvement in Restaurant Week. Both menus have been curated by our Head Chef Megan Simons.
The lunch menu, for the amazingly good value, set price of $10, features a number of fun, exciting dishes, designed to tingle your palatte, while also allowing those in a hurry to have something more interesting for lunch! Megan's lunch menu features a wide variety of choices including She Crab Soup, 1/2 Fish & Chips, Jameson Bacon Burger, Gyros and lots more.
While the dinner menu includes some classics like Cottage Pie, Fish & Chips, Super Salad, Rosemary Pork Loin, Beef Spaetzel plus a choice of 3 sweets. All for just $25!
Don't miss this great offer available each day from March 24th – 31st. 
To make a reservation click here
To see our full menu click here