THE BIGGEST ST. PATRICK'S DAY PARTY IN TOWN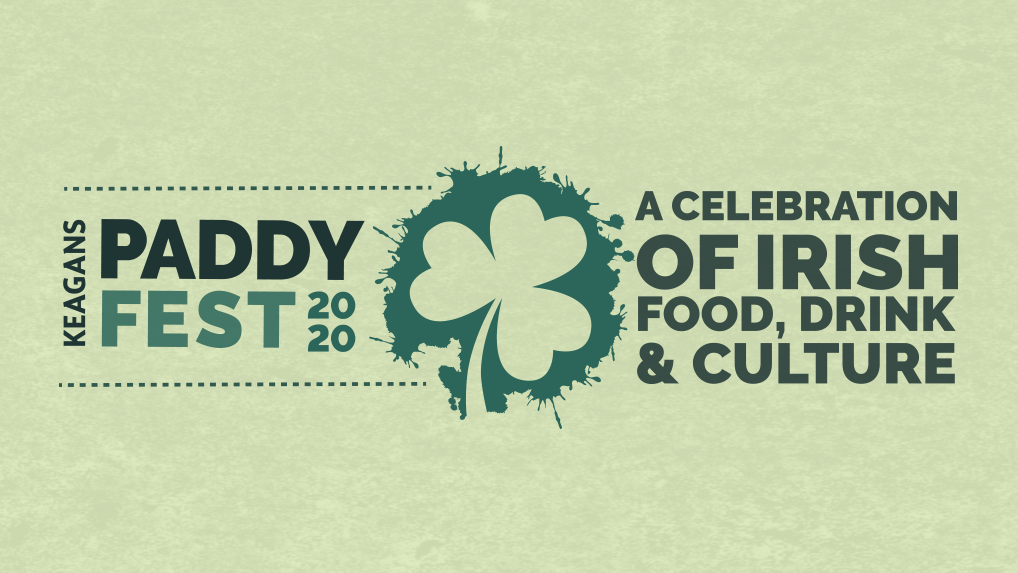 KEAGANS PADDYFEST 2020 WILL BE THE PLACE TO BE IF YOU'RE LOOKING TO PARTY LIKE THE IRISH THIS ST. PATRICK'S DAY!
The 5 day celebration of Irish food, drink & culture kicks off on Friday, March 13th with the 4th annual Kegs & Eggs event hosted by Mike and Woo Woo from local radio station 94.9 The Point. Serving green beer, green whip Irish Coffees and a complimentary breakfast buffet for all from 6am to 9am. Live music follows later that night with The Glasgow Kiss at 5pm and The Irish Drinking Band at 9pm.
Catch all the action of the final day of the Six Nations Rugby on Saturday, March 14th,  followed by live music from 12:30pm till late. Bands playing include Harrison Bounds at 12:30pm, The Glasgow Kiss at 4:30pm and The Vinyl Headlights at 9pm with performances from Tidewater Pipes & Drums and local Irish dancers throughout the day.
The fun continues on Sunday, March 15th, with Quiet Man Irish Whiskey Tasting at 7pm and Karaoke with Sky High DJ at 8pm. Monday, March 16th hosts The Spirit Of Dublin Teeling Whiskey Tasting at 7pm and Open Stage at 8pm with Damian Wade. 
The celebrations start early on on the big day, Tuesday, March 17th and go late into the night with performances from local Irish dancers at 12pm, more live music with The Glasgow Kiss at 1pm, Steve Forss at 5pm and The Irish Drinking Band at 5pm. We'll be serving a special Paddy's Day Menu all day and you can even get your face on a pint of Guinness!
To check out our St. Patrick's Day menu full of great Irish inspired dishes, click here!
For more information on our Kegs & Eggs Event click here!