Keep it Fresh, Drink Local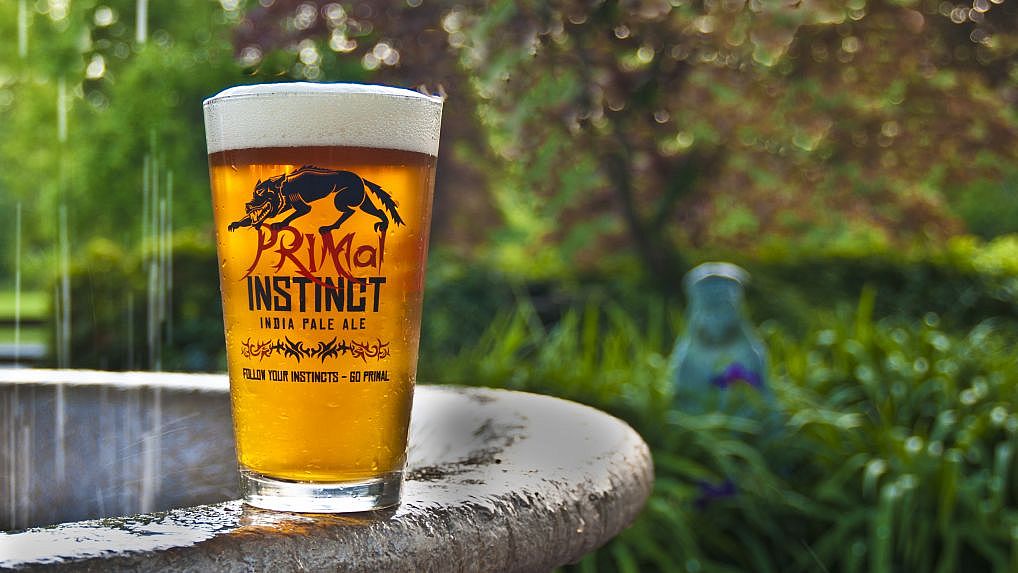 In November of 2011, Mary Wolf, and her son Danny began the story of Wild Wolf Brewing Company. Mary, a business-savvy entrepreneur, takes care of the business, and Danny, a formally educated Brewmaster, oversees production of an ever-expanding portfolio of award-winning ales and lagers.
They opened Wild Wolf Brewing Company with three core beers. Now, 5 years later, Danny and his team brew six core beers, thirteen seasonal offerings, and have tripled production output.
His favorite beer to brew is Primal Instinct. This newest addition to the core lineup is an American IPA with a bold hop presence. Each batch contains Cascade hops harvested from Danny's on-site hopyard, which is home to our resident chickens and ducks. The flocks eat insects, keep down weeds, and aide in fertilization. Danny is proud of his rare and heirloom hens, and the rainbow of eggs they produce.
"Wild Wolf Brewing Company is proud to be partnering with Keagan's Irish Pub and Restaurant. Keagan's fun and friendly pub atmosphere is a fantastic setting to feature Wild Wolf's craft brews and we look forward to a long lasting relationship with these great folks in Virginia Beach!"
As Brewmaster of Wild Wolf Brewing Co., Danny is active in every aspect of brewery operations. He strives to be environmentally conscious and makes every attempt to reduce the carbon footprint produced by the brewery.
Danny is also passionate about all things local – local food, local music and local art. "Keep it Fresh, Drink Local" is more than just a slogan for Wild Wolf Brewing Co, it's the way Danny approaches his life and business. 
At Keagan's, we stock Wild Wolf Brewing Company it's a local favorite with craft brew lovers in Virginia Beach. We enjoy that this locally owned brewery offers an extensive line of seasonal beers as well as six year round beers that offer a variety of flavors to capture the palette of a beer patron.