Can You Handle The Heat?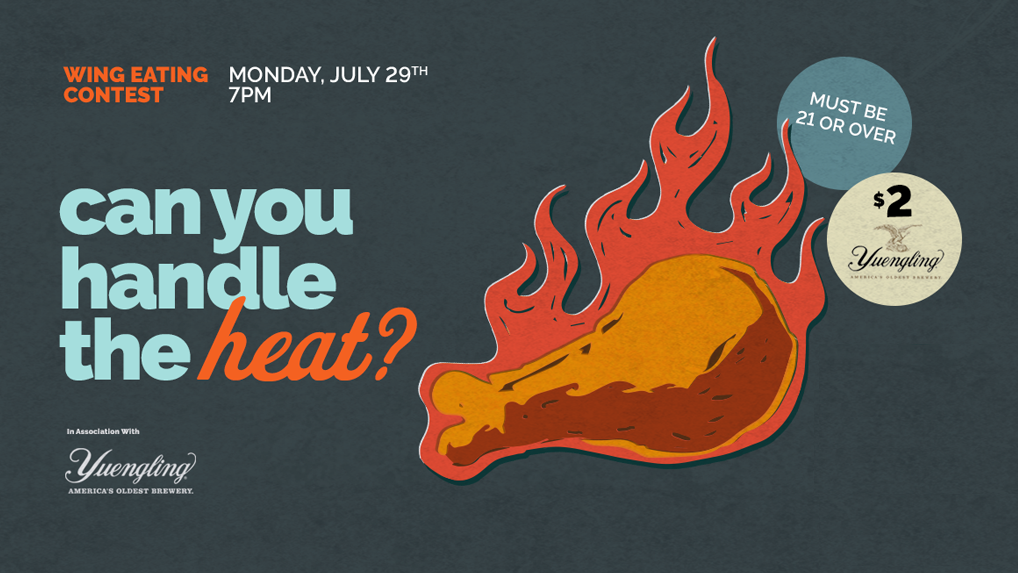 HOT HOT HOT WING EATING CONTEST
In honor of National Wing Day we are holding a Hot Hot Hot Wing Eating Contest on Monday, July 29th at 7pm. If you think you can handle the heat sign up now. Spaces are limited to only 25 people so call the pub on 757 9611 4432 to secure your place in the competition. Prizes will be given out to 1st, 2nd and 3rd place. Participants must be over 21 years of age.  
Enjoy Yuengling for only $2!